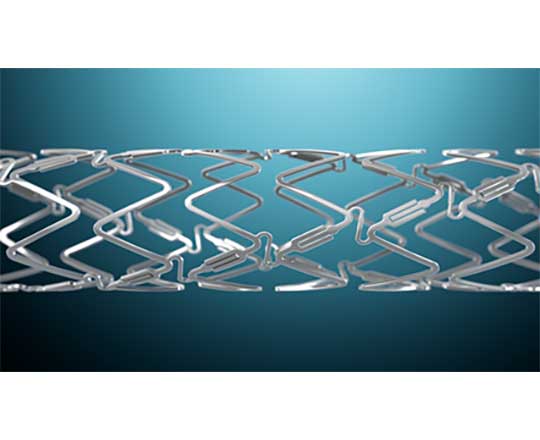 The DynamX Bioadaptor (Elixir Medical Corporation, United States), is a novolimus-eluting stent with a bioresorbable polymer coating. However, the stent has a unique hybrid design, with metallic segments that fit together with resorbable polymer connections.
Once implanted, the stent's resorbable polymer elutes the drug (novolimus) for the first 3 months, and the polymer and connections between the metallic parts resorb over the next six months. This process uncages some elements of the stent in the artery and the rigid metallic structure is freed, allowing a more physiological positive adaptive remodeling of the vessels. This restores the pulsatile movement of the vessel and the physiological cyclical pressure and returns the artery to its original angulation so that it can move with the natural expansion and contraction, unlike a conventional metallic stent.
The first patient has just been enrolled in the BIOADAPTOR study, a multicenter, single-blind randomized clinical trial that will enroll 444 patients (mainly in Japan and Germany) treated with DynamX Bioadaptor with a 1:1 randomization versus Resolute Onyx (Medtronic, United States). It will be very interesting to see if there is any place for resorbable technology in coronary metallic stents.
Keywords: percutaneous coronary intervention, drug-eluting stent.